Saturday, December 7, 2019
12:00pm
Keystone Lanes
11459 Imperial Hwy
Norwalk, CA 90650
(562) 868-3261
ENTRY FORM COMING SOON!
$30 Entry Fee
Handicap: 90% of 220
3 games No-Tap on the same pair of lanes
BONUS MYSTERY DOUBLES USING SINGLES SCORES!
USBC Certified
Payout based on 1:8 entries
Handicap: 90% of 220
NO-TAP:
Knock down 9 pins on your first ball and receive an automatic strike.
---


To be held immediately following the tournament.
First Place $200
Second Place $100
Bowlers must be entered in the SCNBA Holiday Doubles event in order to participate. After the Doubles event is finished, the HOLIDAY KNOCK-OUT will begin immediately. All bowlers will throw one ball moving one lane to the right after each ball. 9 or better will keep you alive in the event. Bowlers will continue to throw one ball at a time (9 or better) until the KNOCK-OUT CHAMPION is named.
---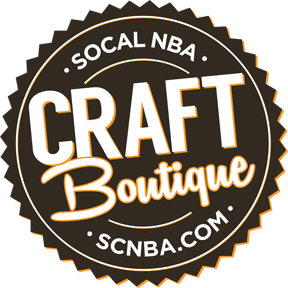 Saturday, December 7
10am–4pm
INTERESTED IN BEING A CRAFT VENDOR?
Download Vendor Application Form
Deadline: Nov 16
---
PAST CHAMPIONS
| | | |
| --- | --- | --- |
| Year | Location | Champions |
| 2017 | AMF Beverly | Kyle Nakamura / Blake Yokoyama |
| 2016 | PV Bowl | Ryan Nakanishi / Larry Bottoms |
| 2015 | PV Bowl | Jairo Chiriboga / Roger Kosaka |
| 2014 | AMF Beverly | Lindsey Quon / Brian Kaku |
| 2013 | Canoga Park | Miles Yokota / Brett Yokota |
| 2012 | Canoga Park | Lil Tominaga / Glen Ishida |
KNOCK-OUT CHAMPIONS
Year
Location
Champions
2017
AMF Beverly
Jamie Rovner – $300
Blake Yokoyama – $100
2016
PV Bowl
Jim Shimizu – $300
Bill Curtis – $100
Rob Yokomizo – $50
2015
PV Bowl
Tricia Nakanishi – $300
Ryan Nakanishi – $100
Jairo Chiriboga – $50
2014
AMF Beverly
Scott Critchfield – $300
Roger Fujii – $100
John Louie – $50