Open to all SCNBA Bowlers.
All participants must have current SCNBA membership.
ACTION LANES
10534 Lower Azusa Rd
El Monte, CA 91731
(626) 350-8831
Sunday, August 2, 2020
10:00 am
ENTRY FORM COMING SOON!
Entry Fee: $30 per person
4 games moving pairs once after game 2
Limited to the first 102 entries
Handicap: 90% of 220
Payout based on 1:8 entries
USBC Certified
Separate Open & Senior Side Pots
Senior Pots will be split into two divisions:
Aged 50-59 & Aged 60+
---
FREE On-site Ball Raffle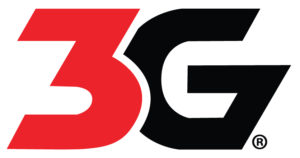 A pair of 3G bowling shoes will also be raffled off!
---
PAST CHAMPIONS
Year
Location
Champions
2019
Linbrook
Warren Morita (Men)
Miyuki Oyakawa (Women)
2018
Linbrook
Warren Morita (Men)
Flora Nishimoto (Women)
2017
Linbrook
Kevin Valmonte (Men)
Karen Wade (Women)
Gary Munesato (Sr Men)
Po Chen (Sr Women)
2016
Linbrook
Wes Lock (Men)
Tamara Imoto (Women)
Glenn Matsuda (Sr Men)
Teri Erickson (Sr Women)
2015
Linbrook
Scott Critchfield (Men)
Sue Okamoto (Women)
John Nishida (Sr Men)
Lorrie Nadal (Sr Women)
2014
Linbrook
Miles Yokota (Men)
Kristi Arakaki (Women)
Bob Matsuda (Sr Men)
Sandra Bovey (Sr Women)
2013
Linbrook
Clint Frazer (Men)
Susan Yonamine (Women)
Glenn Matsuda (Sr Men)
Po Chen (Sr Women)
2012
Linbrook
Wayne Hokama (Men)
Sue Okamoto (Women)
Glenn Matsuda (Sr Men)
Rachel Sanders (Sr Women)
2011
Linbrook
Randy Tomita (Men)
Jeri Ando (Women)
Glenn Matsuda (Sr Men)
Chris Hoshizaki (Sr Women)
2010
Linbrook
Yoshi Sakashita (Men)
Leticia Rivera (Women)
Richard Iseri (Sr Men)
Sharon Matsuda (Sr Women)
2009
Linbrook
David Tomita (Men)
Cecily Fong (Women)
Ron Levy (Sr Men)
Sandra Bovey (Sr Women)
2008
AMF Cerritos
Tony Quon (Men)
Debbie Armstrong (Women)
Kay Johnson (Sr Women)
Shig Hirano (Sr Men)
2007
AMF Cerritos
David Hayashida (Men)
Po Chen (Women)
Hoagy Wong (Sr Men)
Kay Johnson (Sr Women)
2006
AMF Cerritos
Charlie Ivey (Men)
Po Chen (Women)
Wally Nomura (Sr Men)
Lily Ikegami (Sr Women)