This scholarship award is based on a point system from bowling activities and academia and will be awarded to outstanding youths directly related to SCNBA members. Scholarships will be submitted to the USBC SMART Program (Scholarship Management and Accounting Reports for Tenpins) to help with their continued educational goals. Thank you for spreading the word about this great opportunity and we look forward to the future scholarship winners.
CLICK HERE FOR SCHOLARSHIP FORM
---
2023 Youth Scholarship Award Winner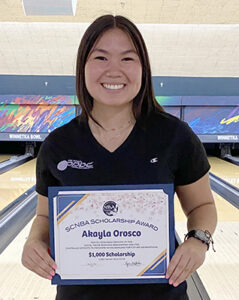 AKAYLA OROSCO
$1,000 Scholarship
Relative of Tako and Kraig Orosco (Winnetka Bowl)
Akayla recently graduated from Agoura High School. She has been involved with KASMA (Kinesiology & Sports Medicine Academy) learning physical therapy training and doing fundraising for the program. Akayla is also a competitive past youth bowler who has earned other bowling scholarships. She also helps to work our many SCNBA events throughout the year. Akayla hopes to become a nurse and is currently enrolled in Moorpark College.
---
2019 Youth Scholarship Award Winner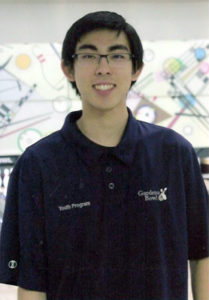 JORDAN HAMANO
$300 Scholarship
Relative of Norman Hamano (AMF Beverly Lanes)
Jordan is a senior at Venice High School and currently bowls at Gardena Bowl in their youth program. He is active in competing at other youth bowling tournaments in the state earning even more scholarships. Jordan has helped to work many SCNBA tournaments as a lane monitor and is very generous with his time. He is active with community service helping at Midnight Mission and is involved in many clubs (MESA, Japan Club, Chess Club, Thespian Club, STEMM Club and INTERACT). He is an honor student and is looking forward to attending college in the Mechanical and Aerospace Engineering field.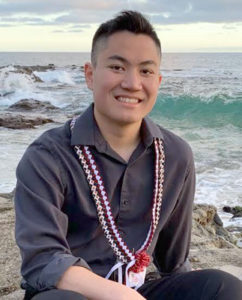 KAI YOKOYAMA
$100 Scholarship
Relative of Blake Yokoyama (AMF Beverly Lanes)
Kai is also active in many clubs and community service such as PETA, Math Club, Keppel Gives Back, Basketball, Year book Club, Senshin Jr YBA, Boy Scouts, Mark Keppel Basketball, Sierra Club, Gedatsu Autumn Moon Festival setup/cleanup, Cherry Blossom Festival setup/cleanup, Mustang Clinics and Summer Night Lights. Kai currently attending East LA City College enrolled in the (TAG) UC Transfer Admissions Guarantee program. This program will guarantee him a transfer to any UC or CSU school after 2 years where he can continue his education in the field of Computer Science or Environmental Engineering. After taking an AP course on Environmental Science, he would like to develop and implement solutions to Global warming, pollution, waste management and energy.
---
2018 Youth Scholarship Award Winner
Congratulations Bing "Tre" Lau III from Granada Hills for earning a $200 scholarship.  Bing currently bowls at Winnetka Bowl and is currently attending Granada Hills Charter High School. He will be a senior this fall.  Tre has bowled in many Pepsi Youth Bowling Championships and participated in the 2018 Junior Gold Championships in Dallas, Texas. He is a youth leader in the Rising Stars Youth Leadership Program (Little Tokyo) and volunteers at the San Fernando Valley JACC.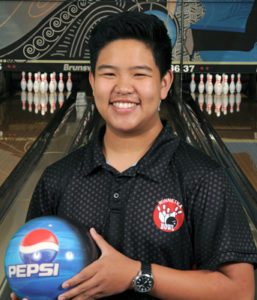 TRE LAU
$200 Scholarship
Relative of Bing Lau, Jr (Winnetka Bowl)
---
2017 Youth Scholarship Award Winner
Congratulations Kylie Shishima from Brea for earning a $100 scholarship. She is currently attending Orange Coast College and is an English major with future goals of becoming a children's literature author.  She currently bowls Juniors at Keystone Lanes and has accomplished a lot in  youth tournaments.  She has 5 JAT Farm Club titles and was the first to bowl a 300 game in a JBT Women's series title match.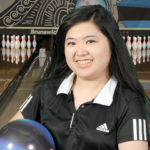 KYLIE SHISHIMA
$100 Scholarship
Relative of Eric Shishima (AMF Carter Lanes)
---
 2013 Youth Scholarship Award Winner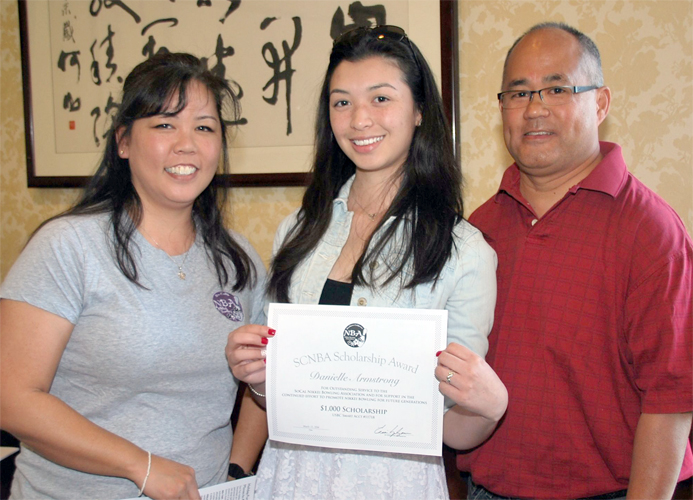 DANIELLE ARMSTRONG
$1,000 Scholarship
Relative of Jerry & Deb Armstrong (Mission Hills Bowl)
Hi, I'm Danielle Armstrong and I'm a Junior at the Valley Academy of the Arts & Sciences. I have been working with the SFV Nisei since I was 9 years old helping the tournament committee as a lane monitor and office help. I also work some of the Southern California NBA tournaments as a lane monitor as well. My family bowls and I also enjoy it very much too.
I'm an active member of the Associated Student Body of my High School and plan to be President next year. I spend all of my free time performing and I have been in every musical performance at my school since its opening. After High School, I'm looking forward to my college education and I am keeping my options open in regards to which school I will be attending. I would like to thank you all for the generous scholarship provided and please know that the funds will be used wisely to further my education.
---
 2009 Youth Scholarship Award Winners
PRESTON FUKUMIZU
$175 Award
Yorba Linda Bowl
Relative of Brian & Tina Fukumizu
LESLIE KAMOTO
$175 Award
BRC Moreno Vly Bowl
Relative of Gina Kamoto
NICOLE KATO
$50 Award
Pinz Bowling Center
Relative of Nancy Kato